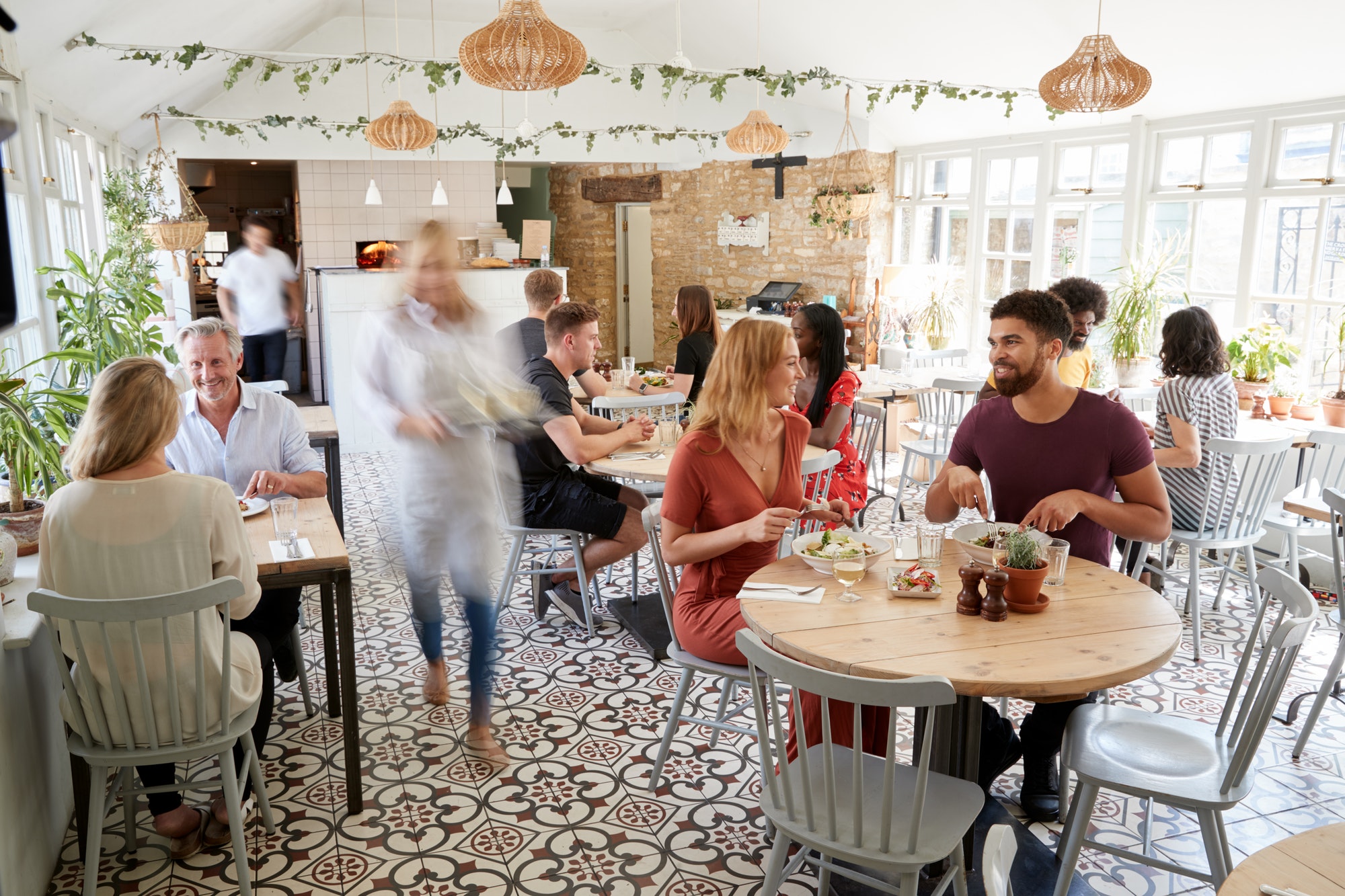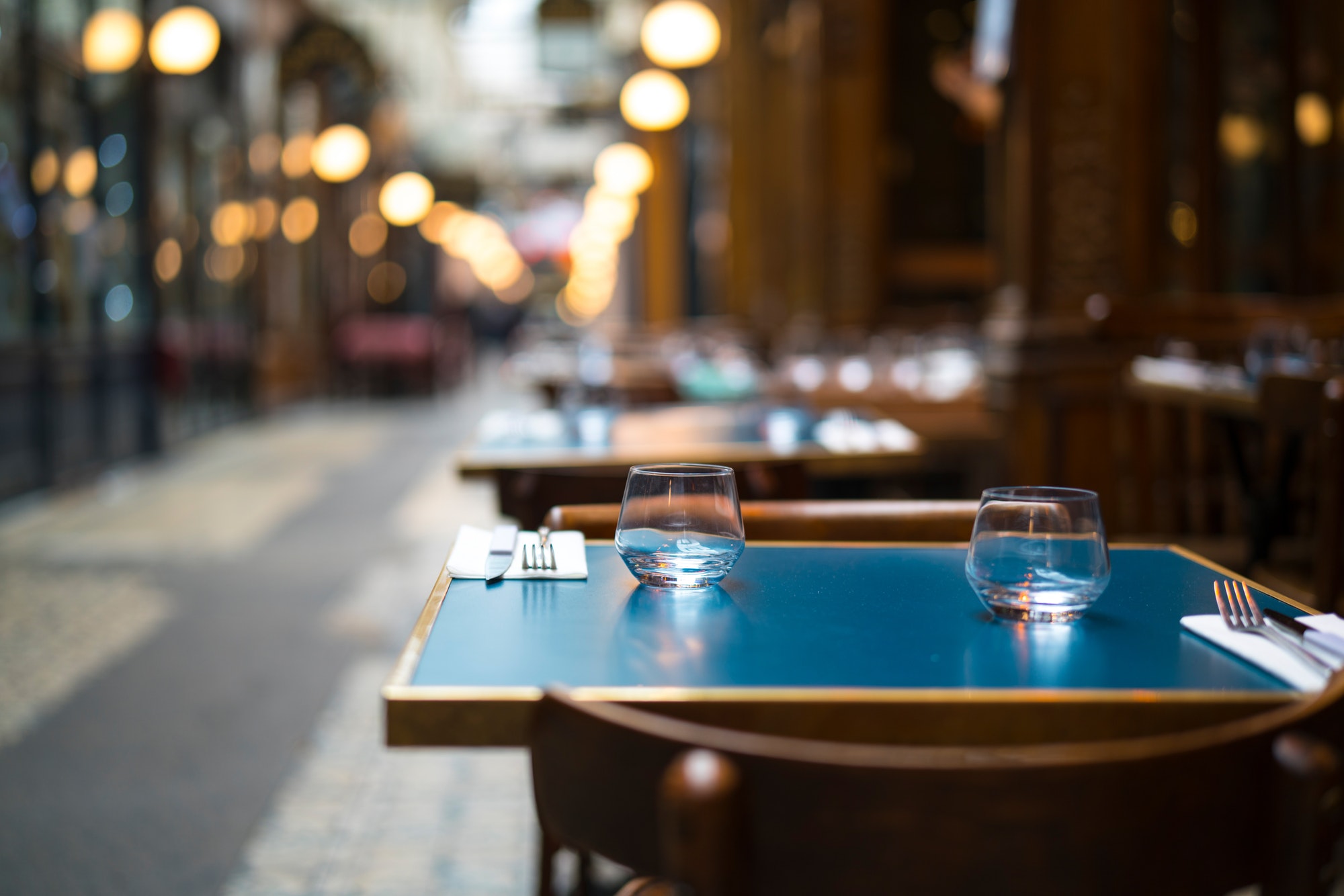 Are You Losing Customers Because Your Restaurant Is Just Too Noisy?
Get your free sound analysis
Do you need acoustic solutions?
Are diners raising their voices to conduct a conversation?
Do customers lean forward, often cupping their ears to listen?
Does noise from the kitchen & wait stations overflow into the dining areas?
Does background music present a problem?
If you answered "Yes" to one or more of these questions, your restaurant could be in trouble!
One of many ingredients that go into making a successful restaurant, the correct acoustical environment is often the most overlooked. While decor and ambiance are important environmental factors, sound control is the "kingpin" of a successful restaurant.
Every restaurant seeks to create an atmosphere that is enjoyable and inviting. Sound levels are an important component to this mix. The ambient sound level needs to be such that patrons can converse at normal or slightly elevated levels. Background noise should be just that – left in the background
We at Clearwater are experts in sound control and can provide your restaurant with a free evaluation to determine and eliminate your sound problems. Restaurant noise control is a specialty that we pride ourselves in.
Clearwater's trained staff will evaluate your problem. Our special acoustical panels will be placed in the correct areas to solve your noise problem and create a quiet, enjoyable atmosphere for you and your customers.
Our Restaurant Noise Control Acoustic panels can be made to complement any restaurant décor. Fabric covered panels are manufactured in any color or shape and are fire rated! Your final result is a unique architectural look! We offer sensible and cost-effective solutions while keeping your decor and theme in mind. Your noise problems can be solved simply by Contacting Clearwater today for your free evaluation… or by giving your customers a much-needed set of earplugs!
"I am pleased to highly recommend Mr. Andrew Guasto and his firm, Clearwater International, Inc. for a broad range of noise and sound control services for either residential or commercial engagements.
Mr. Guasto performed noise reduction and acoustical modification work at my restaurant L'inizio, in Ardsley, NY in 2014 and 2015. When my wife and I acquired the facility, one of the first issues we identified was the excessive noise, specifically in our rear dining room. We were concerned that this would be discomforting to our guests, especially when the restaurant is busy.
I was referred to Mr. Guasto and my wife and I were thoroughly impressed with Mr. Guasto's expertise and client service orientation from our very first meeting. Mr. Guasto identified the issues that were contributing to the problematic acoustics in the dining room and created a customized solution to address our challenges while conforming to our budget. He even provided what I consider "next level service" and offered suggestions regarding other adjustments that we could make that would improve the overall sound and "feel" of our space. My wife and I were not even aware that these minor changes can have such an impact.
Mr. Guasto implemented the solution in our rear dining room in 2014 and the results were dramatic. My wife and I were conservative in our hopes regarding the level of improvement that was possible - but Mr. Guasto's work and the resulting acoustics of the dining room far exceeded our expectations. We were so pleased in fact, that in 2015, when we began expanding our space to include a new bar, he was one of the first vendors we contacted.
Mr. Guasto is a leader in his field and we are confident in his capabilities; we would be happy to recommend Mr. Guasto and Clearwater International, Inc. to perform noise and sound control services."

Scott Fratangelo

L'inizio
"On behalf of Vitae Restaurant, we would like to say how satisfied we are with the work that was performed by Clearwater International. The work, Sound Control was carried out in an extremely professional, well scheduled, well-staffed with the correct labor.

I want to thank you Andy, as well as your back office and field staff in their highly professional manner and commend them for their detail as it is necessary for any project.
I would recommend you to anyone who inquires."

Vincent J. Zollo

Vitae Restaurant
"I would like to take this opportunity to thank you and your staff for the professionalism of your company. Your knowledge and concern regarding our establishment was above and beyond. You took the time to explain what needed to be done and how we can fix our problem without changing the look of our restaurant. The fabric we had to choose from fit our decor and the pictures that were reproduced were excellent quality. You and your staff went above and beyond what was expected.

You came in and knew what needed to be done immediately. After dealing with other companies it was a pleasure to deal with someone with the knowledge and understanding of our concerns. We no longer have a sound problem and our customers realized the change and are very happy.

Thank you for your help and we would highly recommend Clearwater International."

Lynn Kozy

The 808 Bistro
"I'm wondering why I never contacted these guys sooner! Seriously, they all have commendable talent in their respective fields and knocked my concept out of the ballpark. Thanks for an amazing experience!"

Jack Graham

Co Founder, Coffee Inc